Edit
Grant a conversion permit
NOTE: a conversion permit can be granted only for the connection (another user) to whom you have opened a credit line.
To grant a conversion permit:
If you are granting a permit right after setting up a conversion profile, please skip this step.

On a credit lines screen, select a needed credit line with an Active status, tap on it, then click the Grant Permit button in the credit line details screen.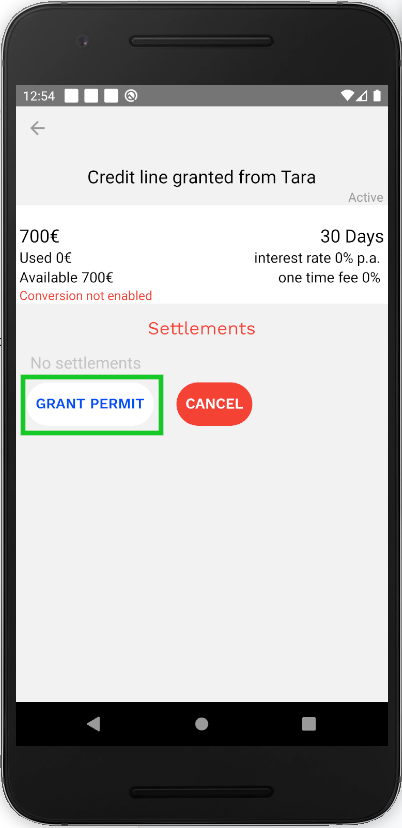 Choose the user you want to grant the permit to - either by selecting the name or typing it in the box.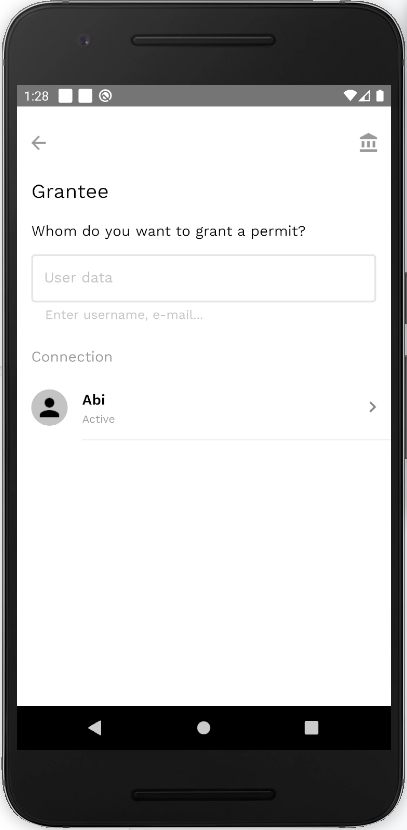 Enter the amount of credit you want to grant.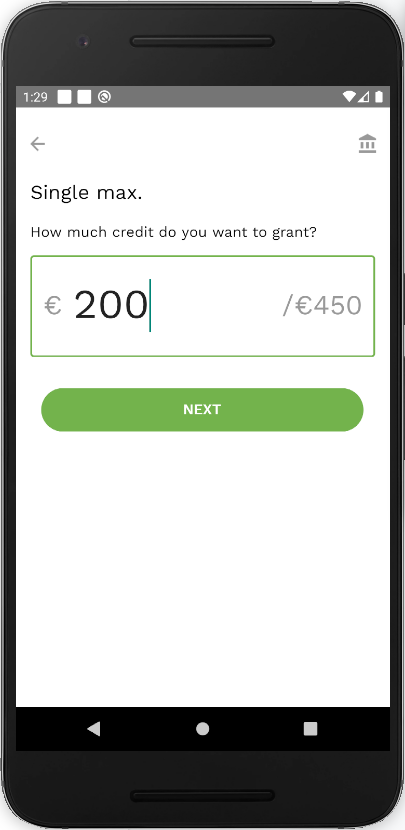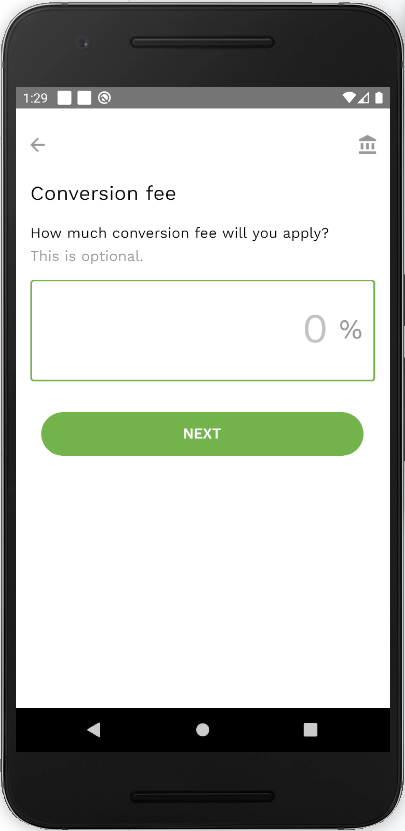 Check the conversion permit details and click Confirm.