Edit
Setup conversion profile
NOTE: a credit conversion can be enabled only for credit lines that are opened FOR you (you can pay to another user).
To enable a credit conversion feature, a conversion profile for a specific credit line should be set. This is only done once per credit line, just before granting the first permit.
For that:
On a credit lines page, choose a credit line for which you'd like to enable a credit conversion, and click on it.

Click the Enable conversion button on the Conversion tab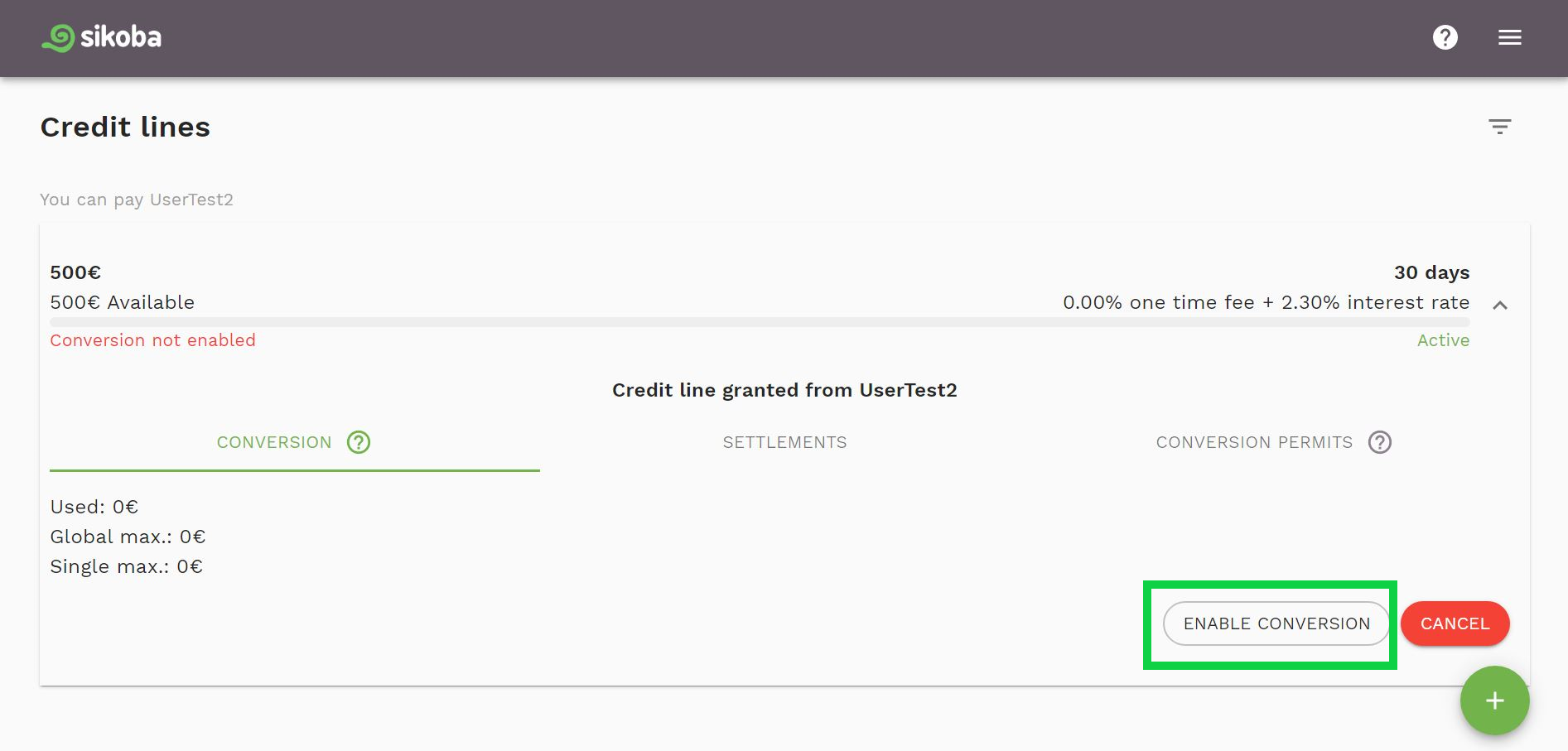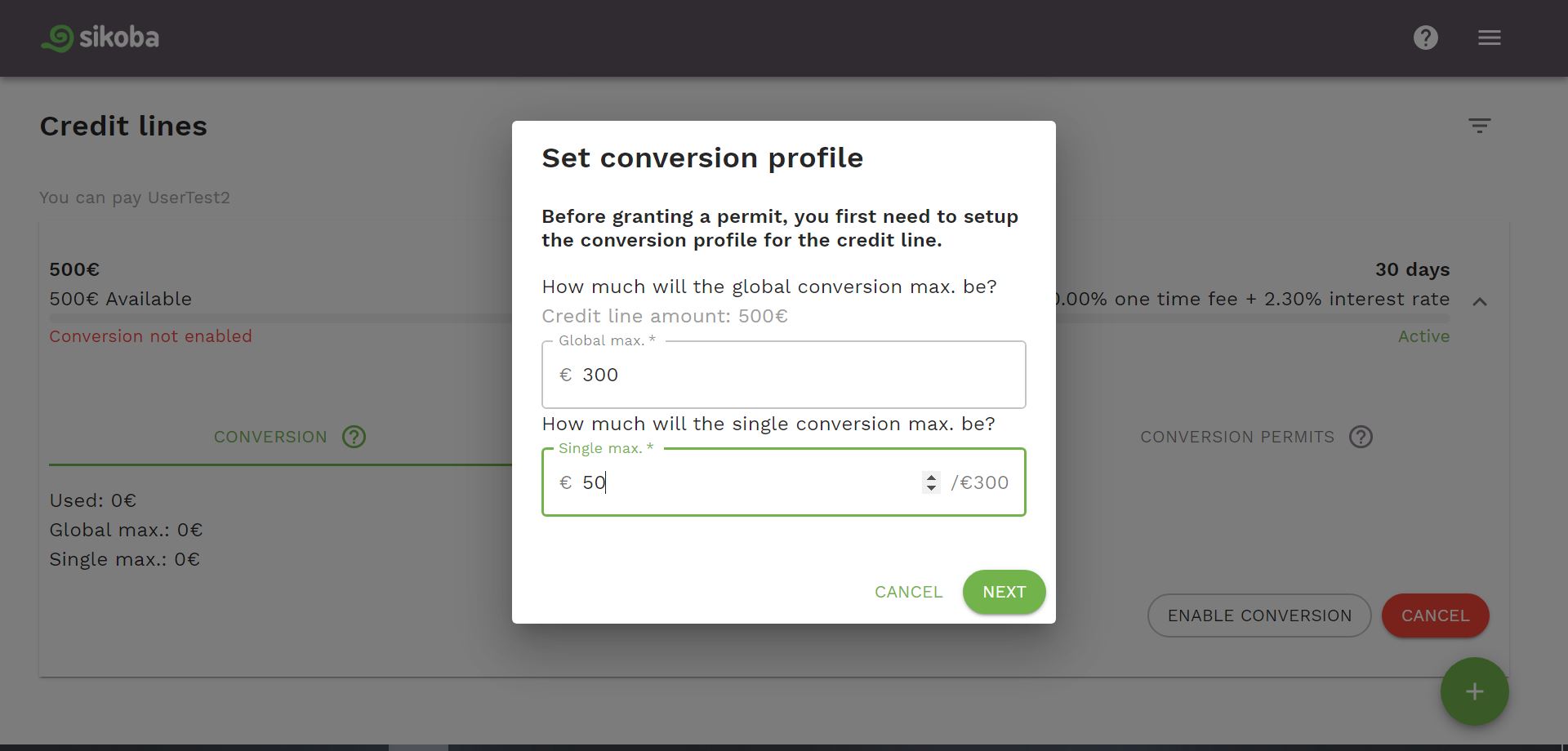 Review the data and confirm the created conversion profile by pressing on the Confirm button.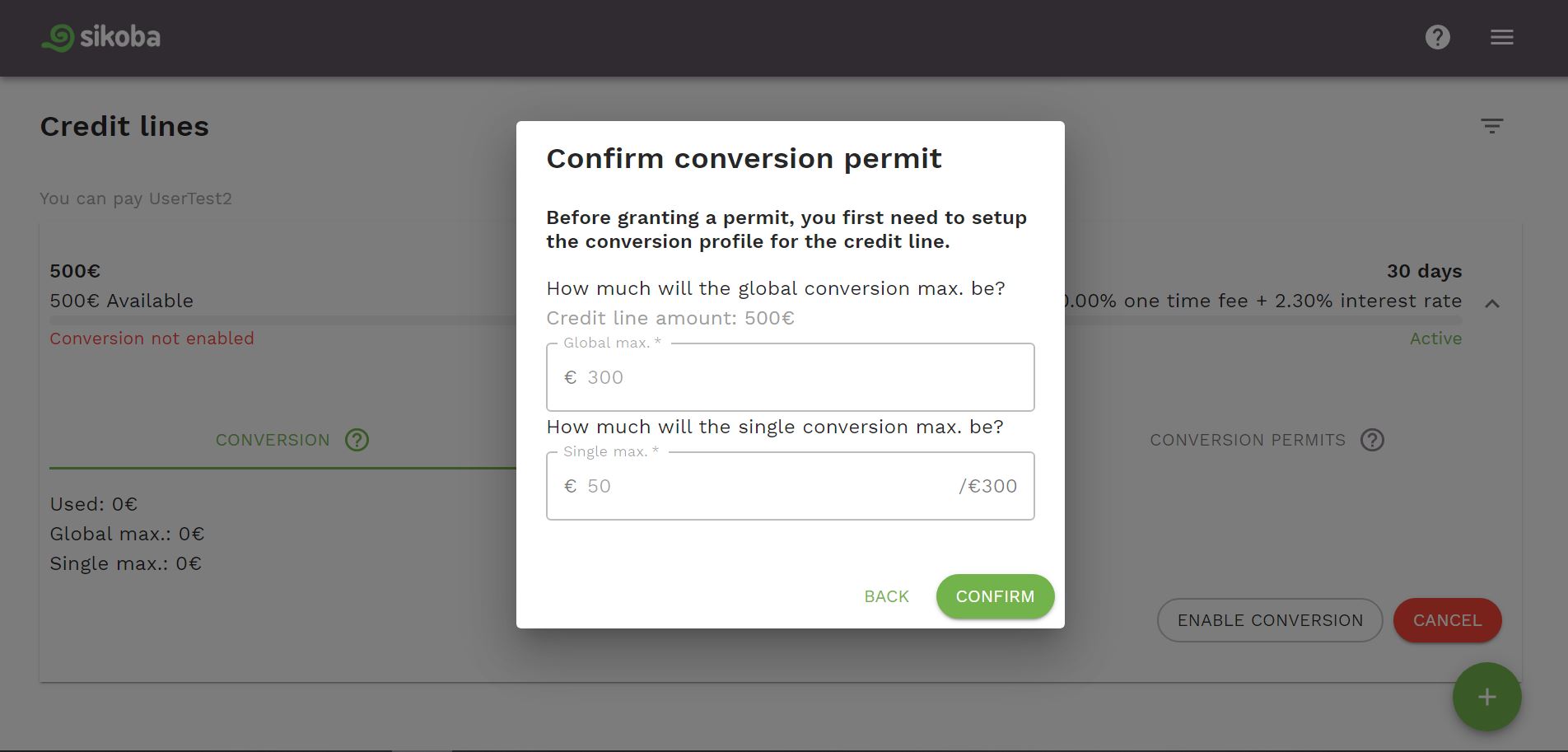 You'll see that the conversion profile enabled and its details on the credit lines page.