Activity log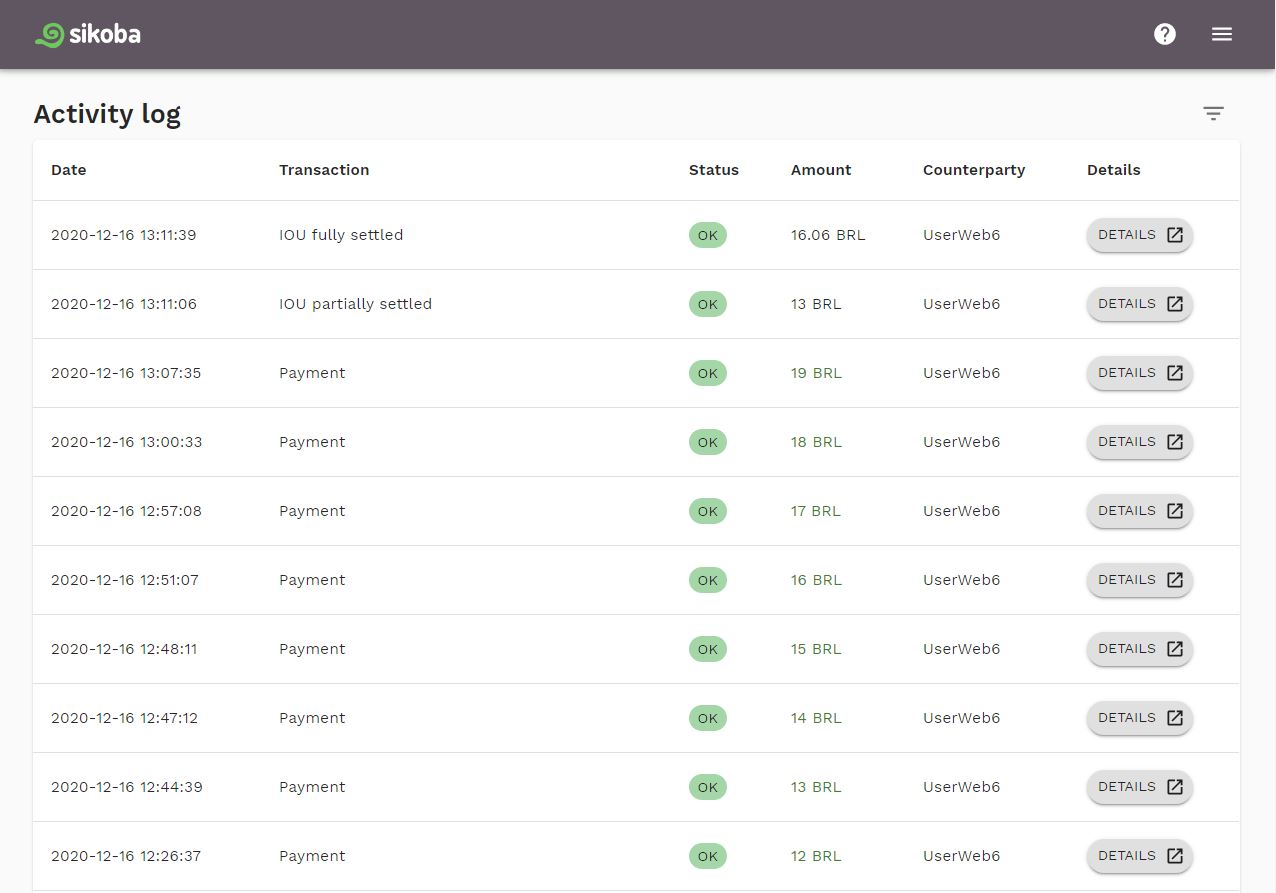 This page displays all activities, related to a user account, as they occur in the app. The information about a transaction includes:
Date and time
Transaction (description)
Status (OK or Failed)
Amount (if applicable)
Counterparty (if applicable)
Filter activity log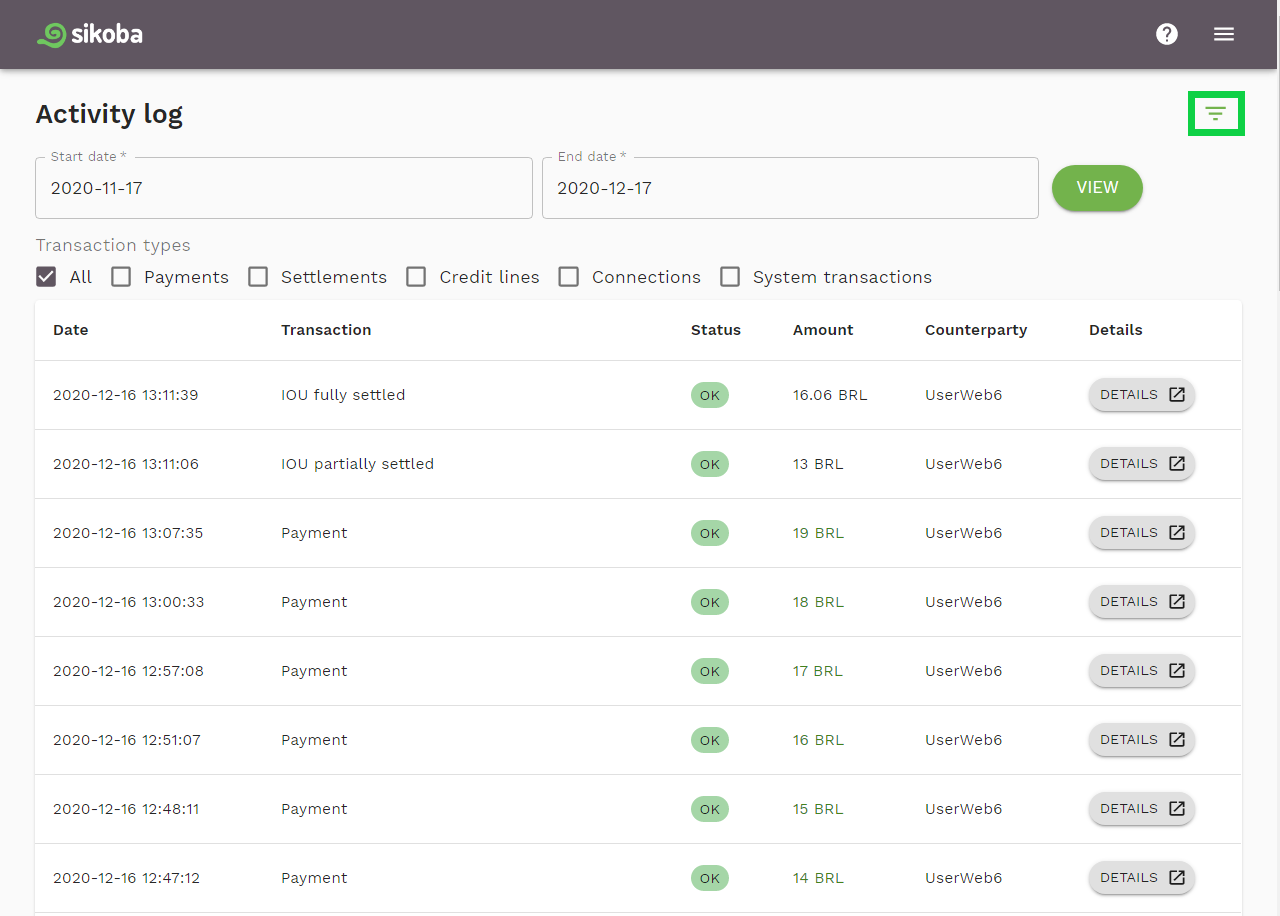 By clicking on the filter

icon, the activity log can be filtered by:
Dates range
Transaction type
By default, the activity log displays all transactions for the past 30 days. To filter the activity log by dates range:
Change a start and/or an end date
Click on the View button
A displayed activity log also can be filtered by transaction types:
All
Payments
Settlements
Credit lines
Connections
System transactions
Details

To see the detailed data about a transaction, click on the Details button (when it's present for a transaction). Depending on the type of the transaction, different information will be shown.