When a user settles an IOU that they have paid you, you can:
select the IOU which you would like to settle and click on it on the dashboard page. This will open the detailed view of IOUs.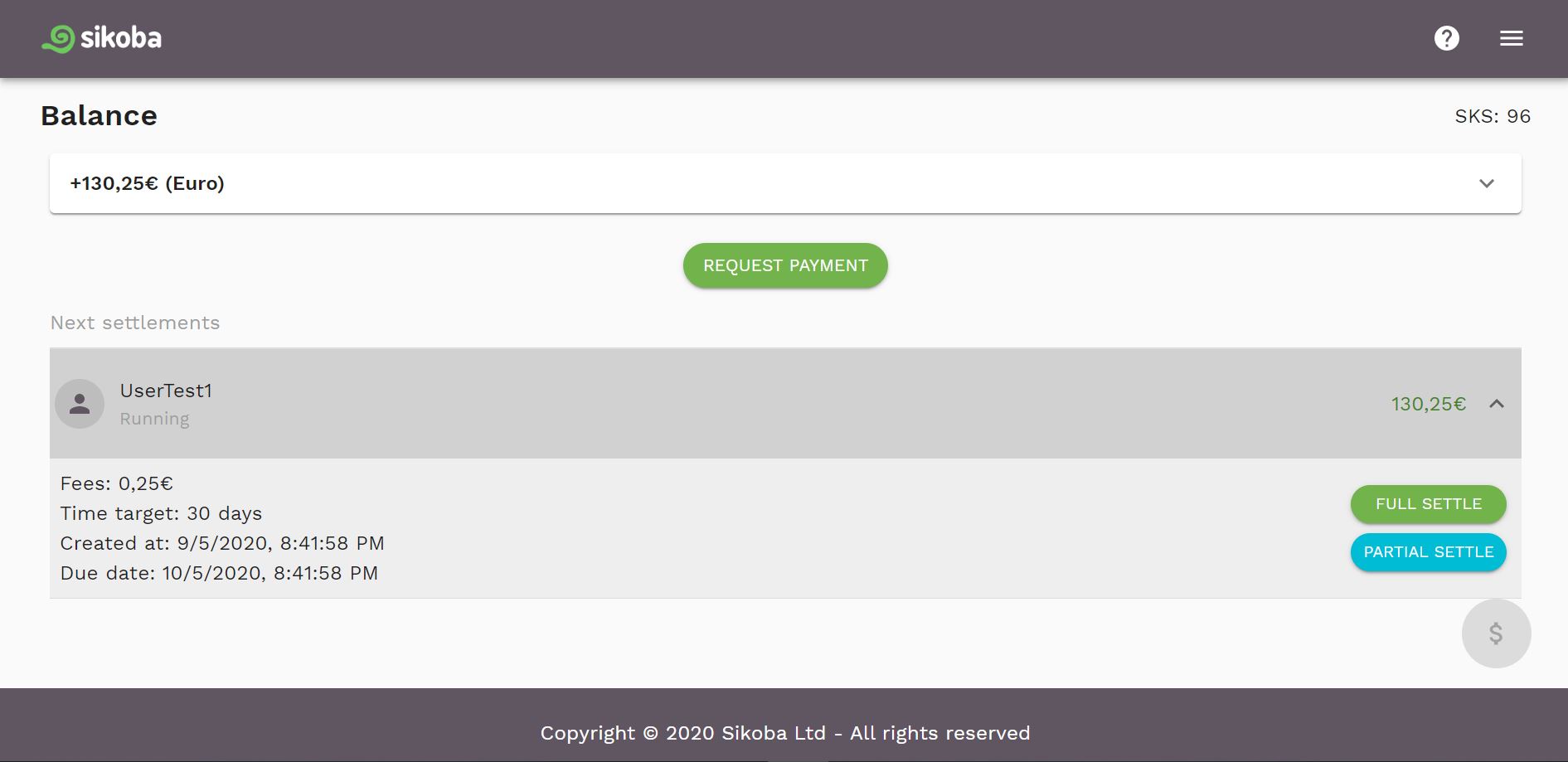 OR go to the credit lines page, select the credit line for which you'd like to settle the IOU, click on the Settlements tab, then choose the IOU that you'd like to settle (should have Running status).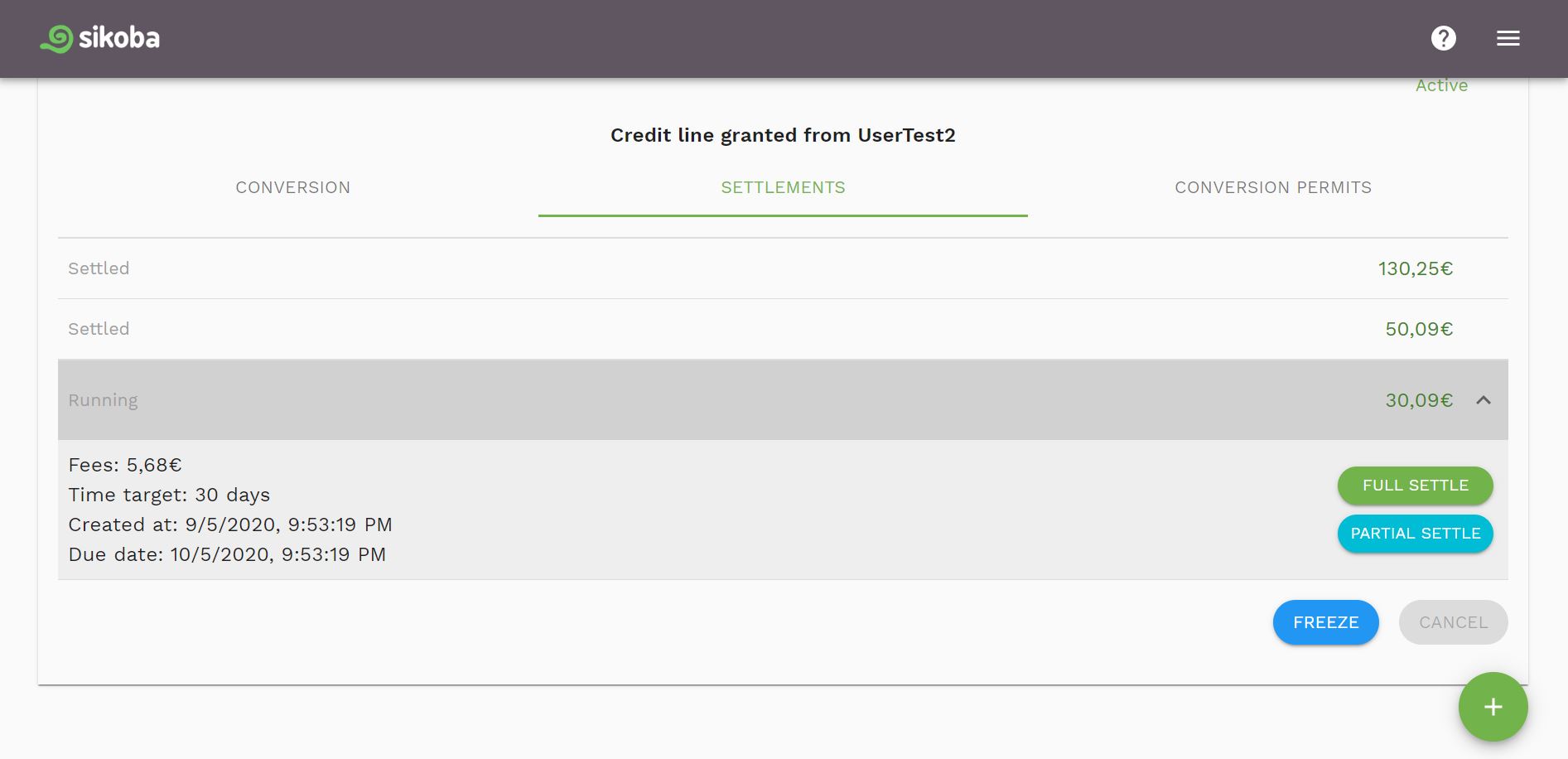 Then you can choose:
Full Settle to fully settle the IOU
Partial Settle to settle just a part of the IOU. The remainder of the IOU's total amount and the provided amount will be represented by a new IOU.