Edit
Grant conversion permit
NOTE: a conversion permit can be granted only for the connection (another user) to whom you have opened a credit line.
To grant a conversion permit:
On a credit lines page, select a needed credit line with an Active status, click on it, then click the Grant Permit button in the credit line details section.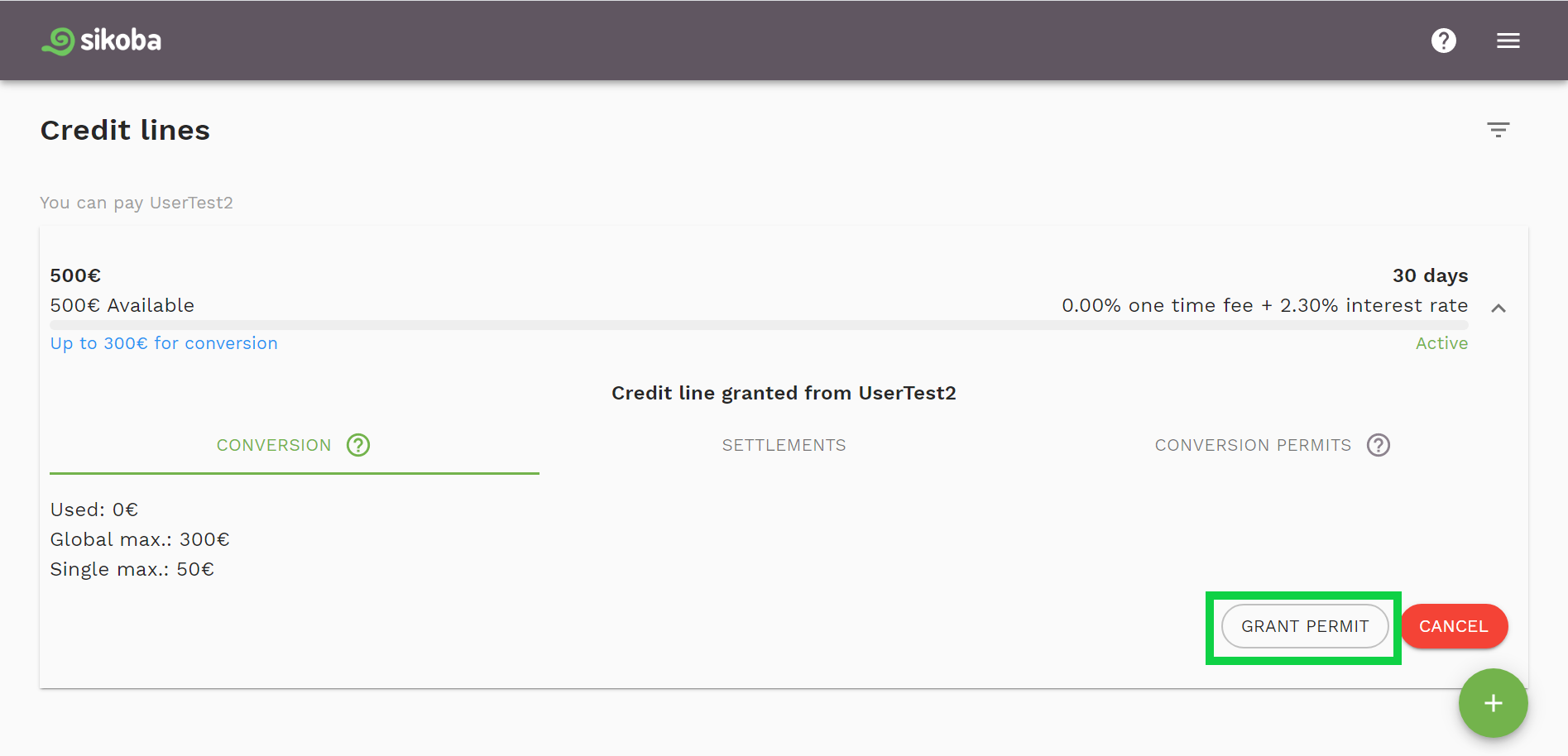 Choose the user you want to grant the permit to - either by selecting her/him from the list or typing a username in the search field.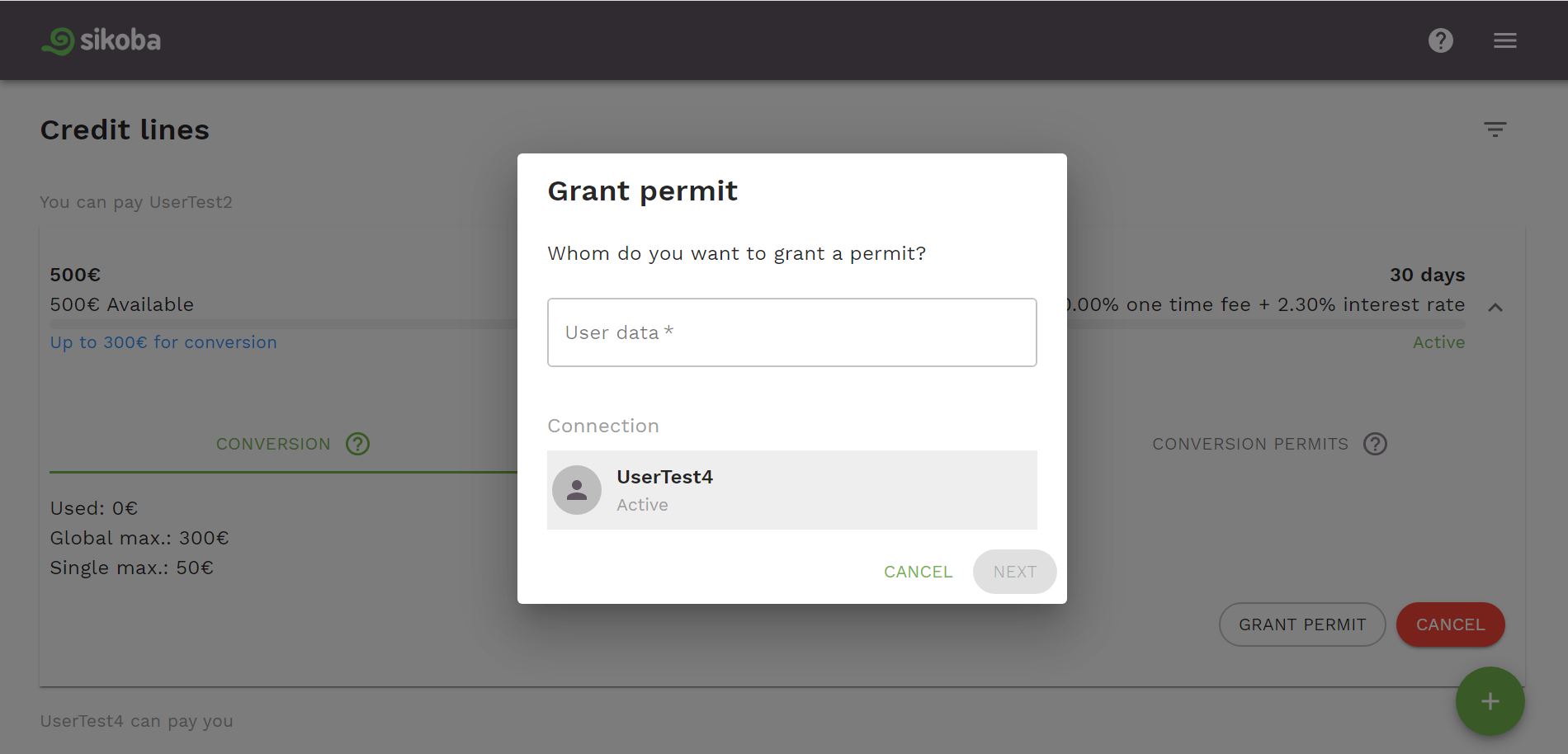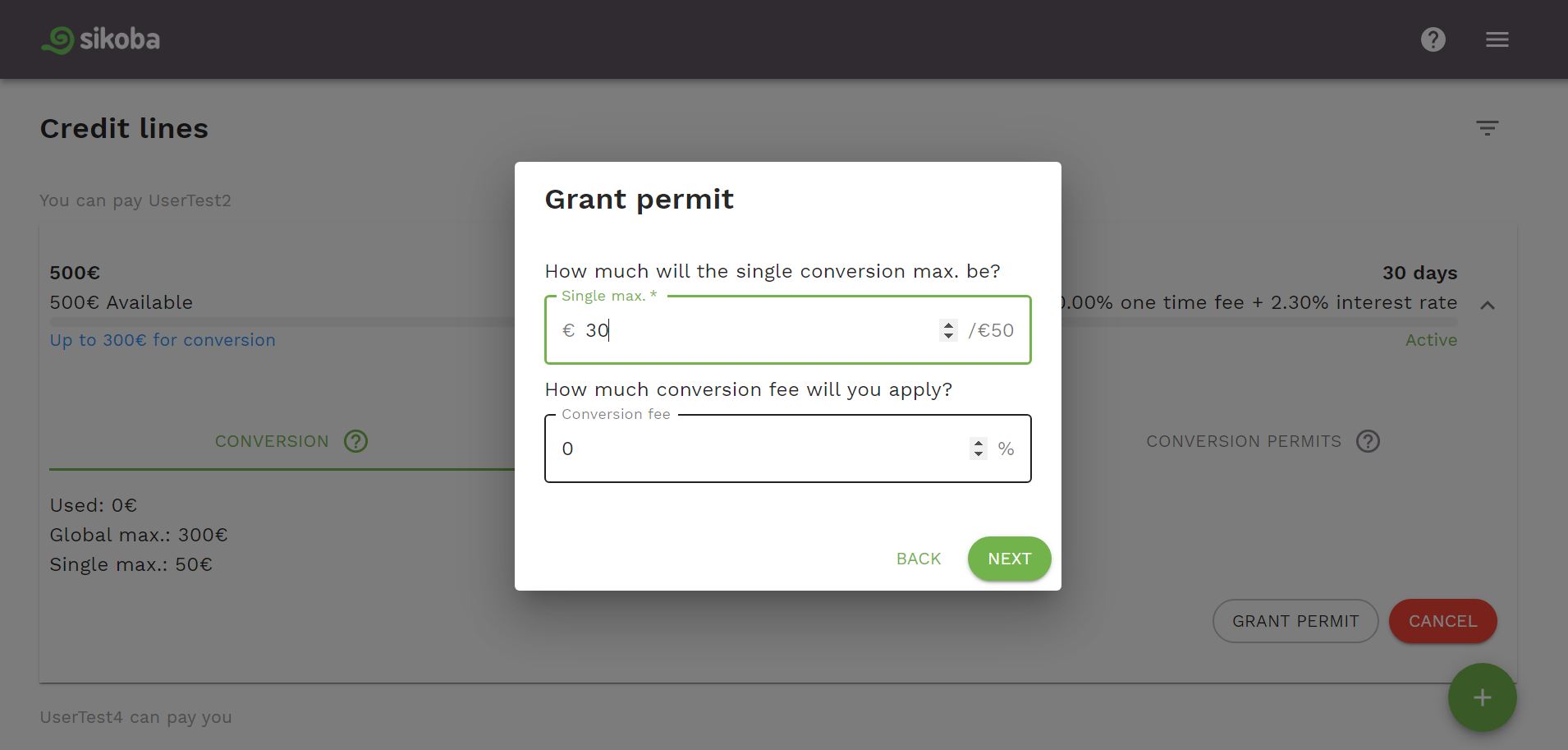 Review the data and confirm the granted conversion permit by pressing on the Confirm button.